Follow the Drover's Trail - Kimberleys 5 Days/6 Nights Horseriding Adventures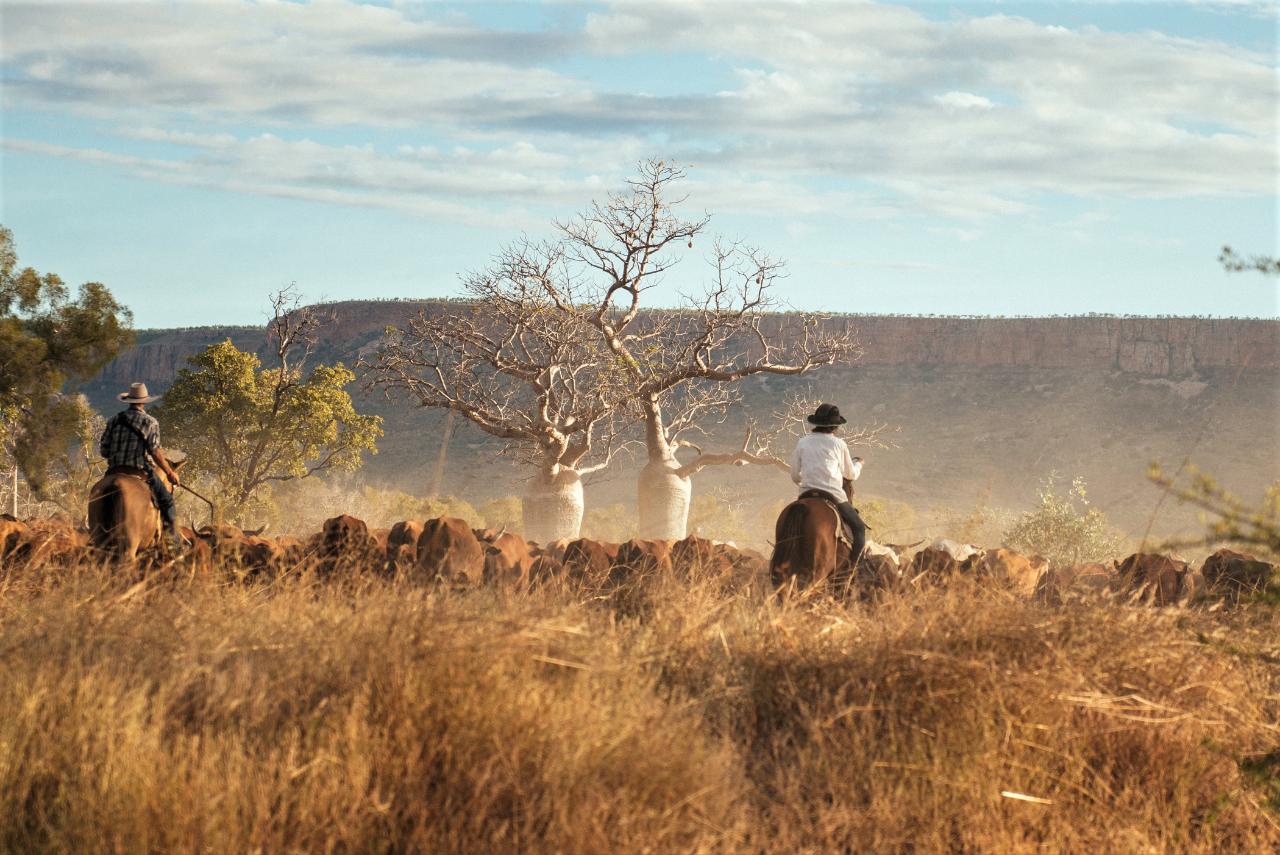 Duration: 7 Days (approx.)
Product code: PNZW2V
Ride with the true cattle(wo)men of the Kimberleys in Western Australia who have been preserving the experience and history of the stockmen, the cattle musters and the pioneering years of one of Australia's most beautiful regions.
You will be joining a 5 days/6 nights horse riding adventure in the magnificient Kimberley region, on one of the most historic 20,000 acres large cattle stations. When you saddle up for your ride in the morning, you will feel transported back in time, into the scenes from Baz Luhrmann's movie AUSTRALIA. Yes, you are not mistaken, this is where some of the filming took place.
By horseback, we'll be exploring remote river valleys, old stock routes used by drovers and cameliers, breath-taking gorges and wide open spaces.